Message from the President
Message from the President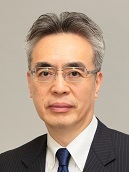 This fiscal year we are continuing to study and discuss IP policies and systems aiming at the further development of Japan`s industry as well as taking the lead to share our vision with the world.
The fundamental structure of society is about to undergo a dramatic transformation due to the complex and escalating changes in current world economics, progress in IT, and advancements in technical areas such as bio science which will change medical care.
IP strategies toward boosting international competitiveness through innovation request several essential factors, such as a comprehensive understanding of business models and technology, the balance between protectionism and collaborative IP policy, the leveraging and protection of proprietary rights of big data, and the acquisition of rights of the results produced by AI technology application.
In addition, current world situation makes it necessary to plan IP strategies as a national policy, because multinational relationships have shifted drastically, and digitalization and networking of the world are increasing very rapidly. In this regard, we are of the view that the JIPA needs to examine and make clear our intentions for IP policies and systems furthermore.
With regard to human resources development in IP fields, it is needed to have the ability to formulate a comprehensive IP strategy including business strategy with an objective and calm discernment on expected changes in industry structure.
We have no doubt that JIPA"Ēs strength comes from the composition of diverse companies in various fields will help us to tackle difficult but unavoidable issues in IP fields.
Finally, we look forward to your continuous support in this coming year.
July 2018
Masahiro Asami, President 2018